WELCOME TO ST. CLAIRE, INC.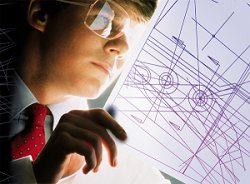 The preferred supplier to many leading firms, St. Claire uses an array of advanced print and electronic technologies to make complex industrial instructions easier to grasp. We accomplish this in an exceptionally cost-effective way because of our years of hands-on experience and real-world street smarts. We arrive at your place of business not just to follow directions but to contribute ideas of our own: we bring knowledge to the job. We go about doing our work, leaving you to do yours. It's fast, efficient, and best of all - right!
St. Claire, Inc., can help you and your organization by providing the following professional services:
For over half a century, advancing from paper, pen and brush to touch-screen interfaces, St. Claire, Inc., has been in the business of helping people work smarter and processes operate more safely. We do it by making the complex clear. We've gone about it with pride, passion and, thanks to our many loyal customers, with considerable success.